Rice Corner – Ziyka Restaurant
---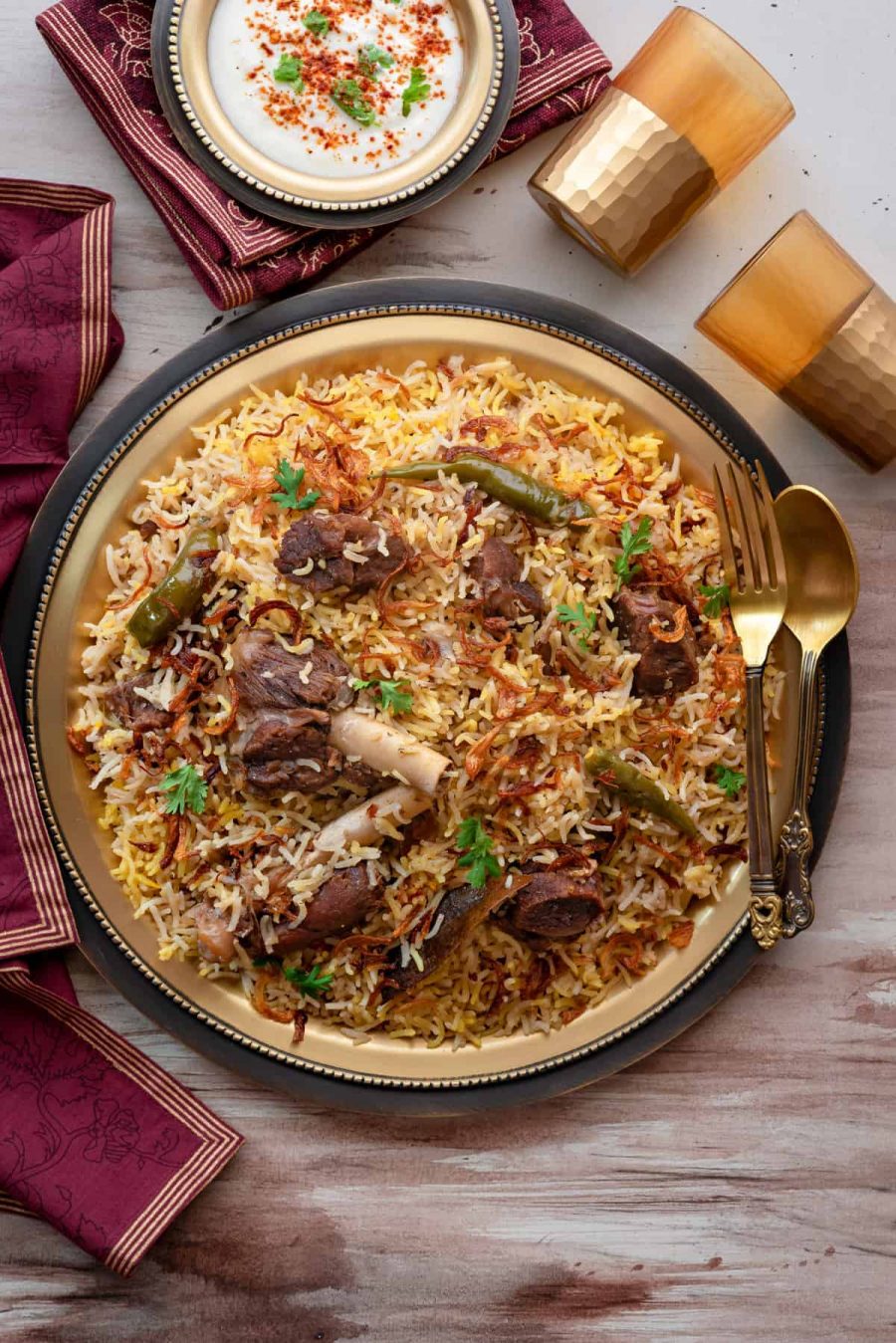 Rice is a staple ingredient in so many households. in the same way, our recipes bring out the best in our rice corner. Additionally, all the dishes are traditional Pakistani cuisine that has halal ingredients.
If any of the below rice dishes interest you, be sure to check out Ziyka Restaurant to place your order or make a reservation now!  
Rice Corner
Rice Corner – Chicken Biryani
Biryani is one of the most amazing royal delicacies introduce to Indians by the Persians. Consequently, it has been much popular and is considered to be a luxurious treat to enjoy on special occasions. Therefore, traditional chicken biryani is made by layering marinated chicken. In conclusion, it is then layered with parboiled rice, herbs, saffron milk, and then ghee.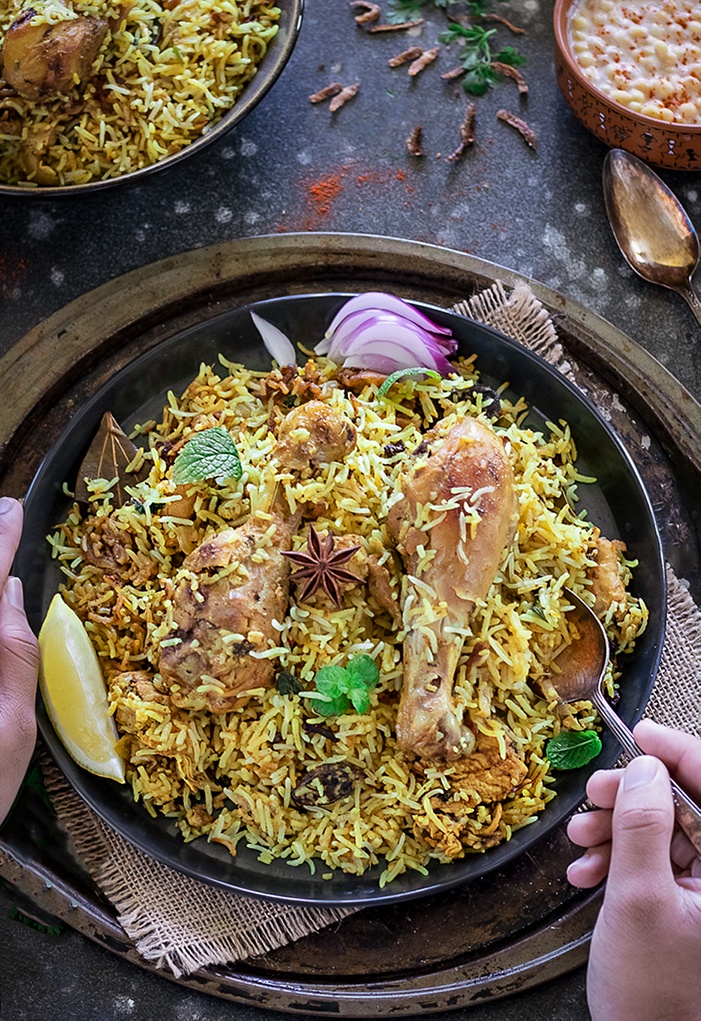 Paneer Biryani
Paneer biryani is an Indian dish made with paneer, basmati rice, spices, and herbs. Subsequently, this paneer biryani Is unique, flavorful, and amazingly delicious. On the one hand, Biryani is most commonly made with meat but this recipe uses paneer aka Indian cottage cheese. On the other hand, if you are a vegetarian and love the flavors of authentic biryani then this paneer biryani is a must-try.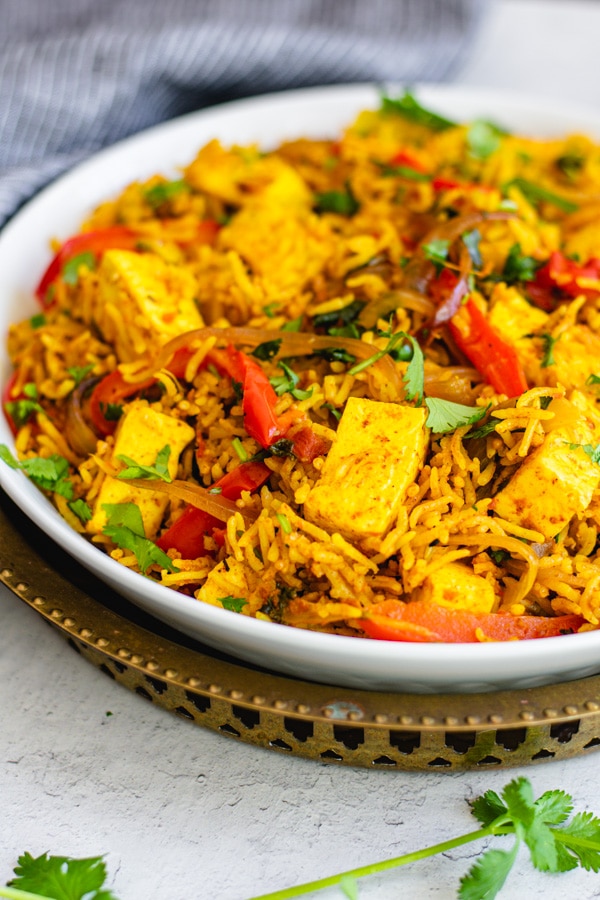 rice corner – Mutton Pulao
Yakhni pulao is a Pakistani and Indian rice dish made with meat and rice. Additionally, it is cooked in an aromatic stock flavored with whole spices. Serve with lots of fried onions on top and raita on the side.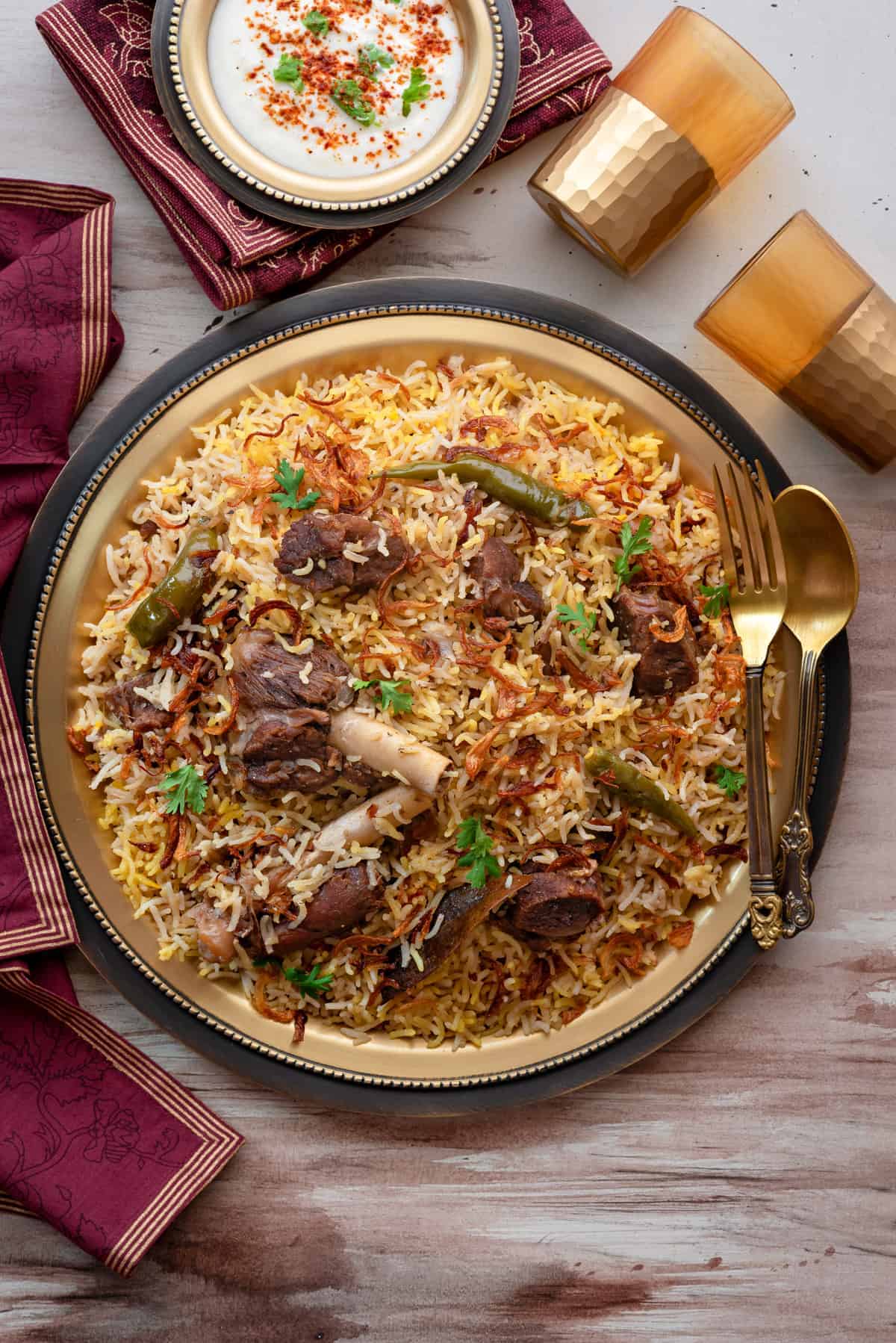 Chicken fried rice
Easy and flavourful chicken fried rice with soft, tender, and succulent pieces of chicken.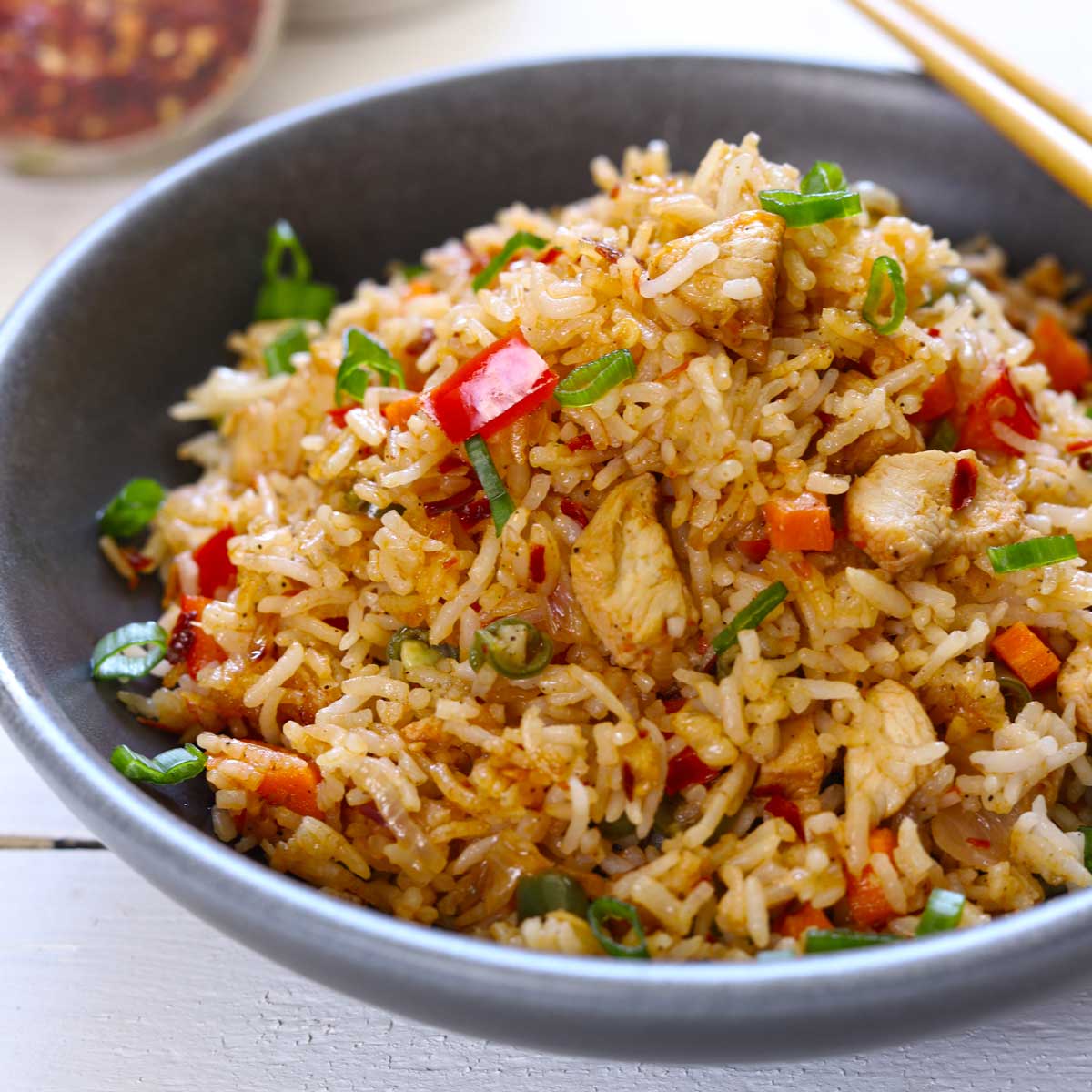 rice corner – Veggie fried rice
Veggie fried rice is a delicious meal in itself loaded with fresh vegetables and packed with flavors. If you are looking for a go-to meal for busy weeknights then this Pakistan fried rice can be a great staple. Additionally, perfectly cooked grainy and nonsticky rice, the right amount of sauce, and high heat are what make our veggie fried rice the best. In conclusion, our well-made veggie fried rice is stir-fried in a carbon steel wok on the highest heat to acquire the unique smoky aroma. The right amount of sauces coat the rice with a delicate flavor and transform it into a mouth-watering dish.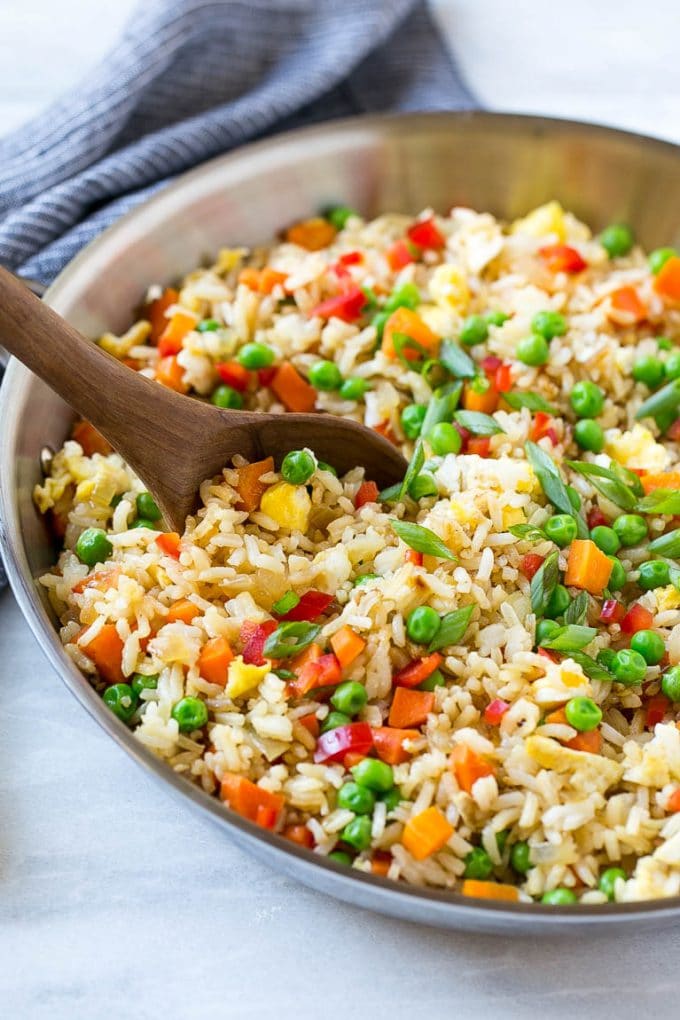 Plain rice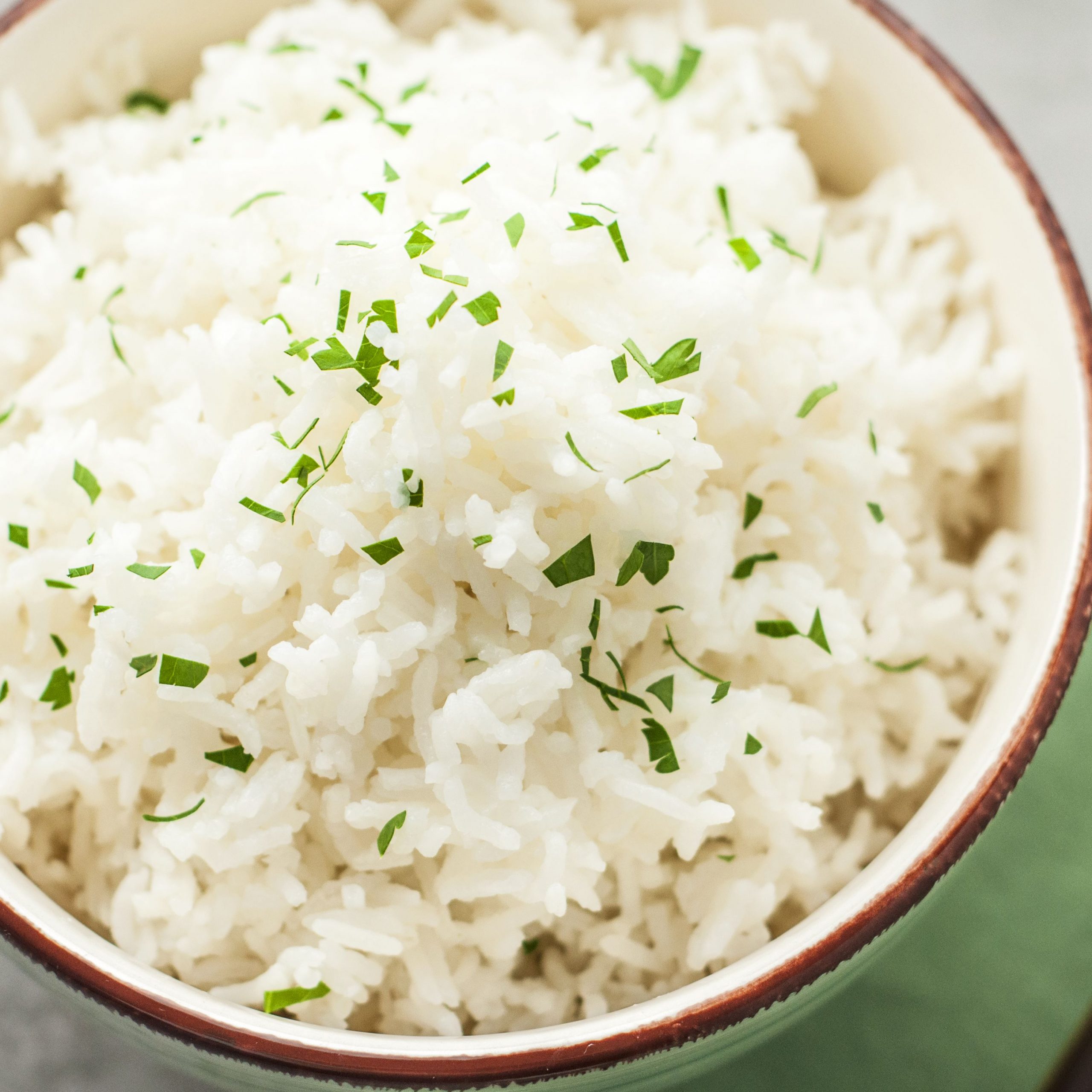 rice corner – Saffron rice
Saffron brings not only its signature flavor to this dish but also provides its signature yellow color to the rice. Because saffron is so expensive, this recipe calls for just a small amount. Additionally,  the color is enhanced by adding turmeric. Not only does that spice have incredible health benefits, but it also turns the rice a vibrant yellow color. In conclusion, Saffron rice makes dinner extra special.