Traditional Desi Chicken Dishes – Ziyka Restaurant
---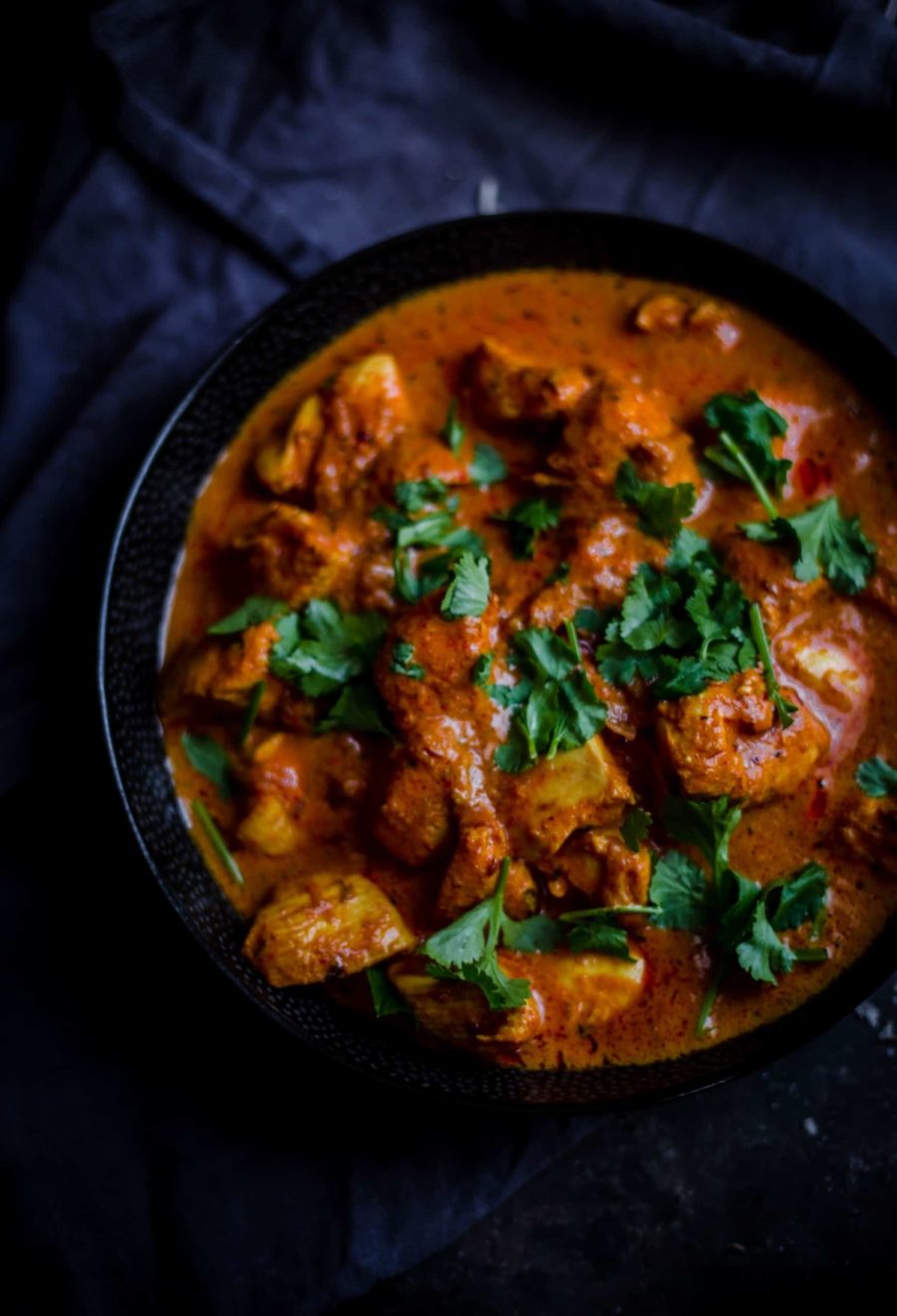 Chicken is essential meat that's eaten all over the world. You could say that it's universal meat. Our take on the traditional Desi Chicken dishes is shown below.
You can order all these dishes on our website, and more like seafood, beef, mutton, and even vegetarian options. so there's something for everyone.
Traditional Desi Chicken dishes
traditional desi Makhni Karahi (Chicken)
It's cooked in tomatoes, green chili, and ginger for that extra kick. It is then slowly cooled in special cream for that delicious thick gravy in an authentic Pakistani style. Topped with a block of butter for that added creaminess.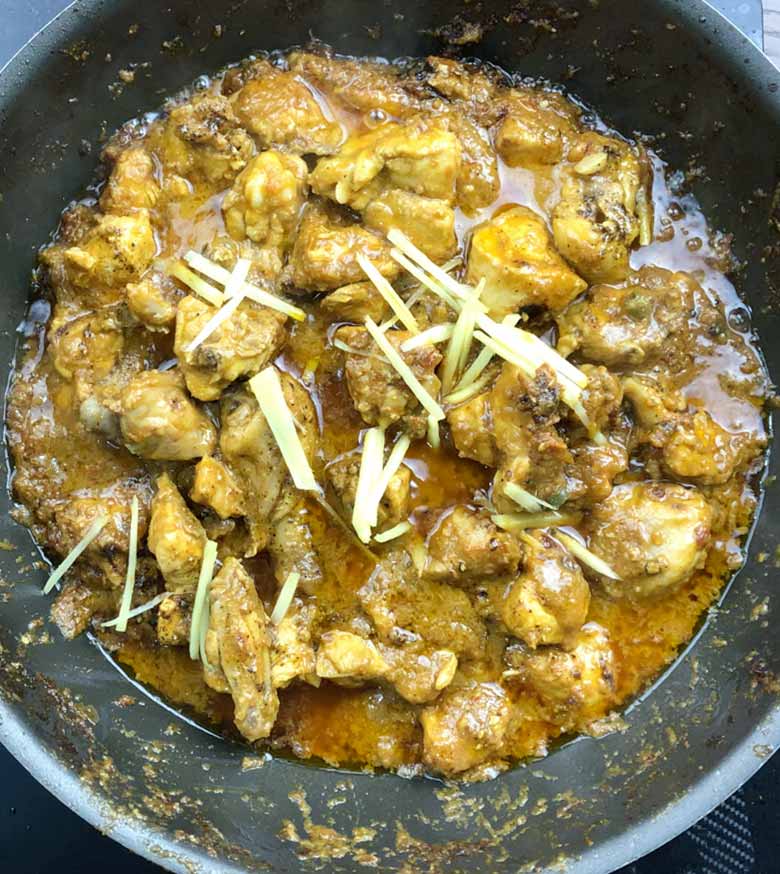 Chicken Shinwwari
Chicken that is cooked in tomatoes, black pepper, green chilies, and ginger in an authentic heritage style.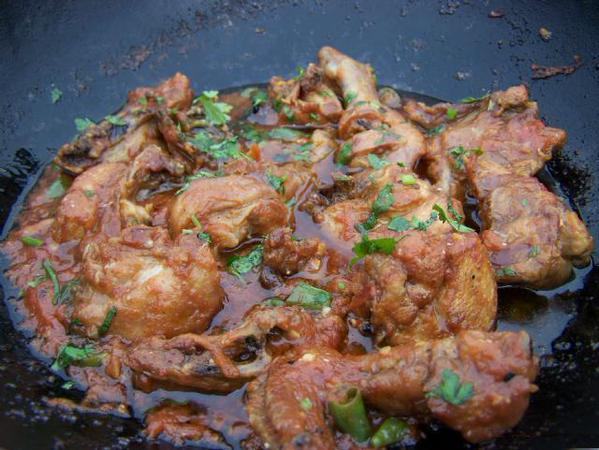 traditional desi Chicken Kebab Karahi
Kebab karahi has a creamy gravy (curry) which makes it tastier and flavourful and the kebab is so succulent that it melts in your mouth.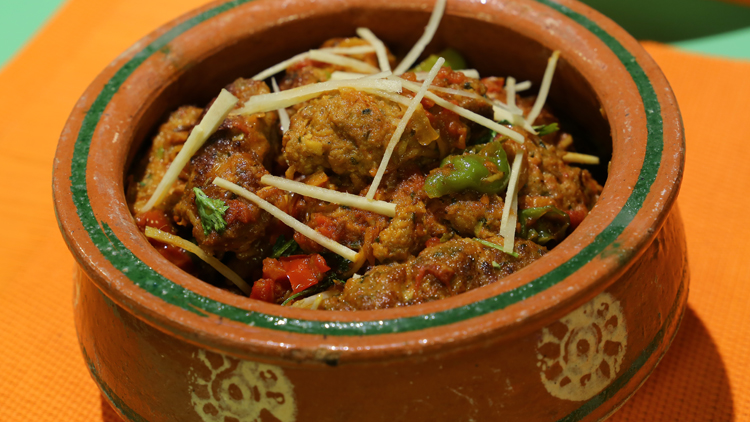 Lahori Chicken Karahi (With Bones)
This Lahori Chicken Karahi with bones is an extremely delicious, hot, quick, burn-yo-mouth-spicy, high-protein meal.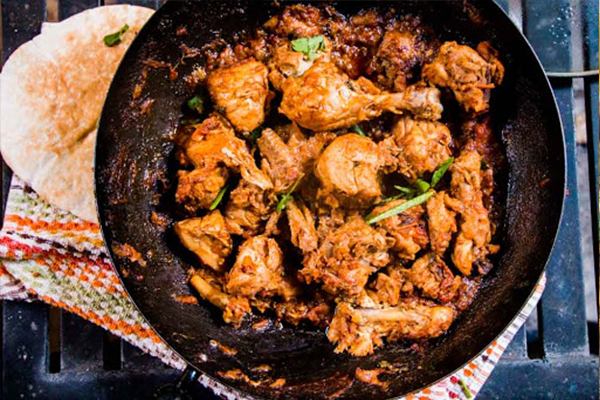 traditional desi Chicken Bharta
Delicious mouth-watering finger cut chicken fused with cabbage, carrots, and capsicum that's cooked in an authentic Pakistani style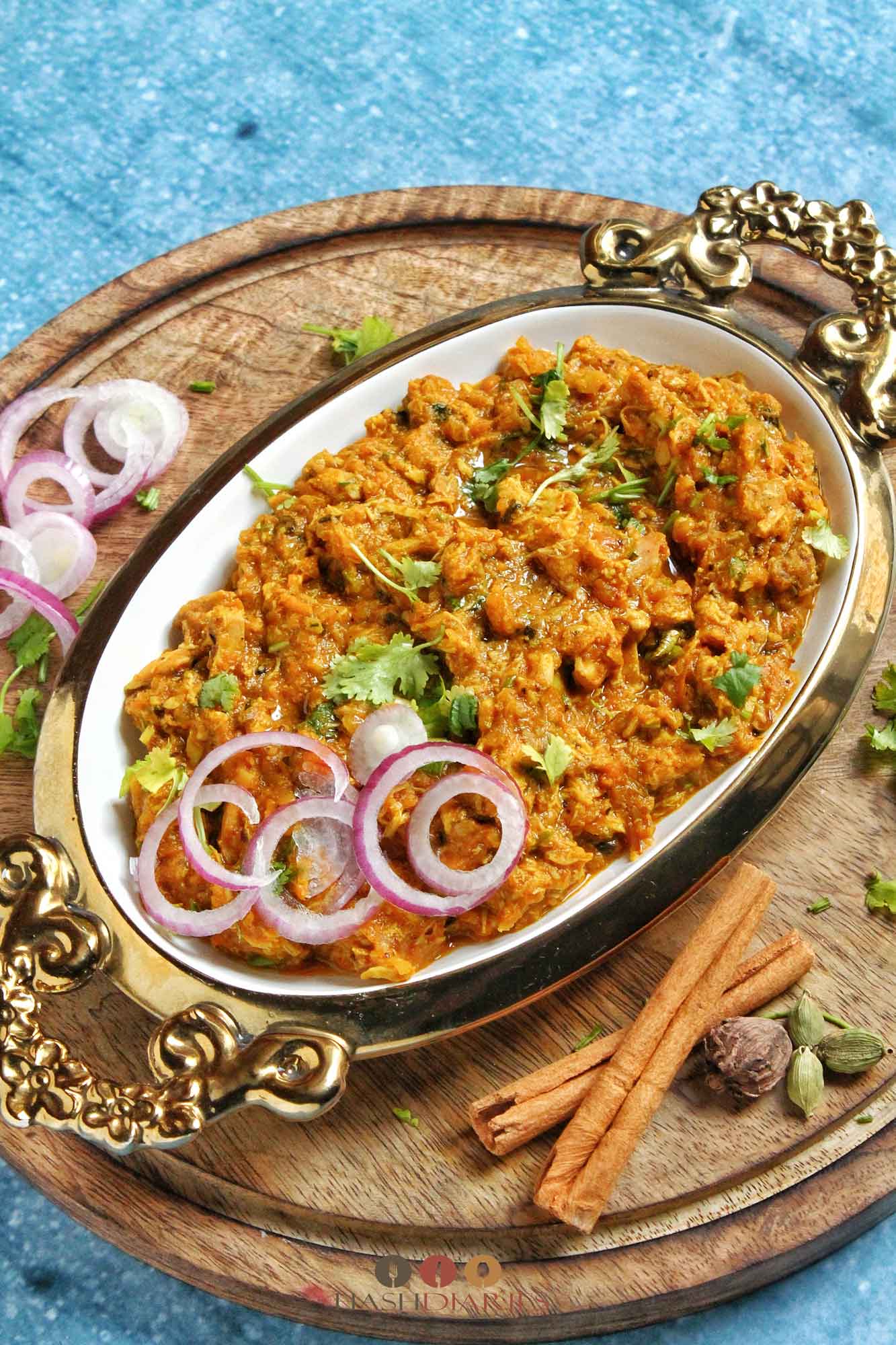 Chicken Karahi (Boneless)
Diced chicken that is cooked in an authentic Pakistani style. It's a perfect dish for children as it's a one-bite meal without the hassle of bones.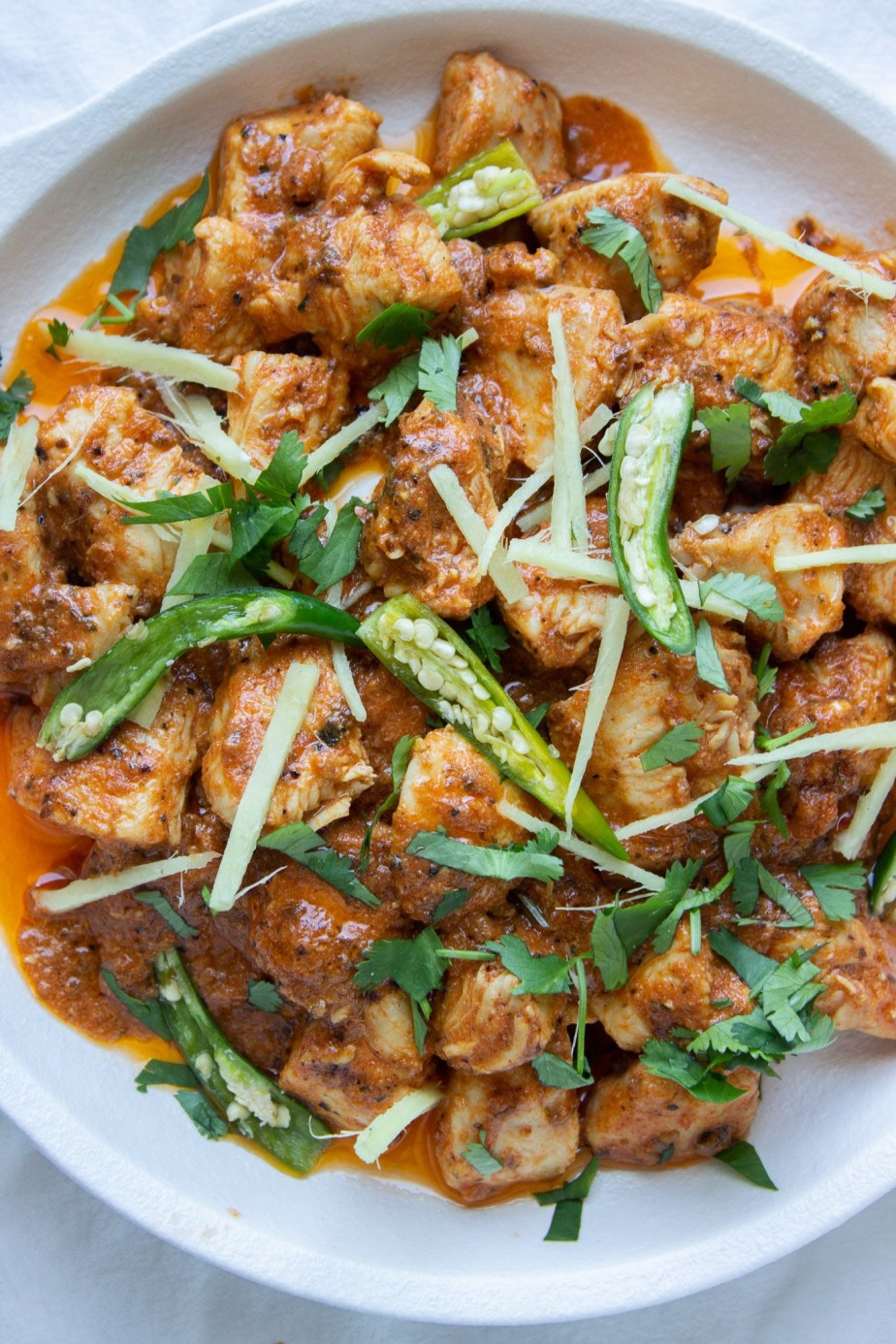 Traditional desi Mughlai Chicken Handi
Mughlai Chicken Handi is one of the most famous traditional dishes in Pakistani Cuisine. It is rich, creamy, and flavored with aromatic whole spices and nuts.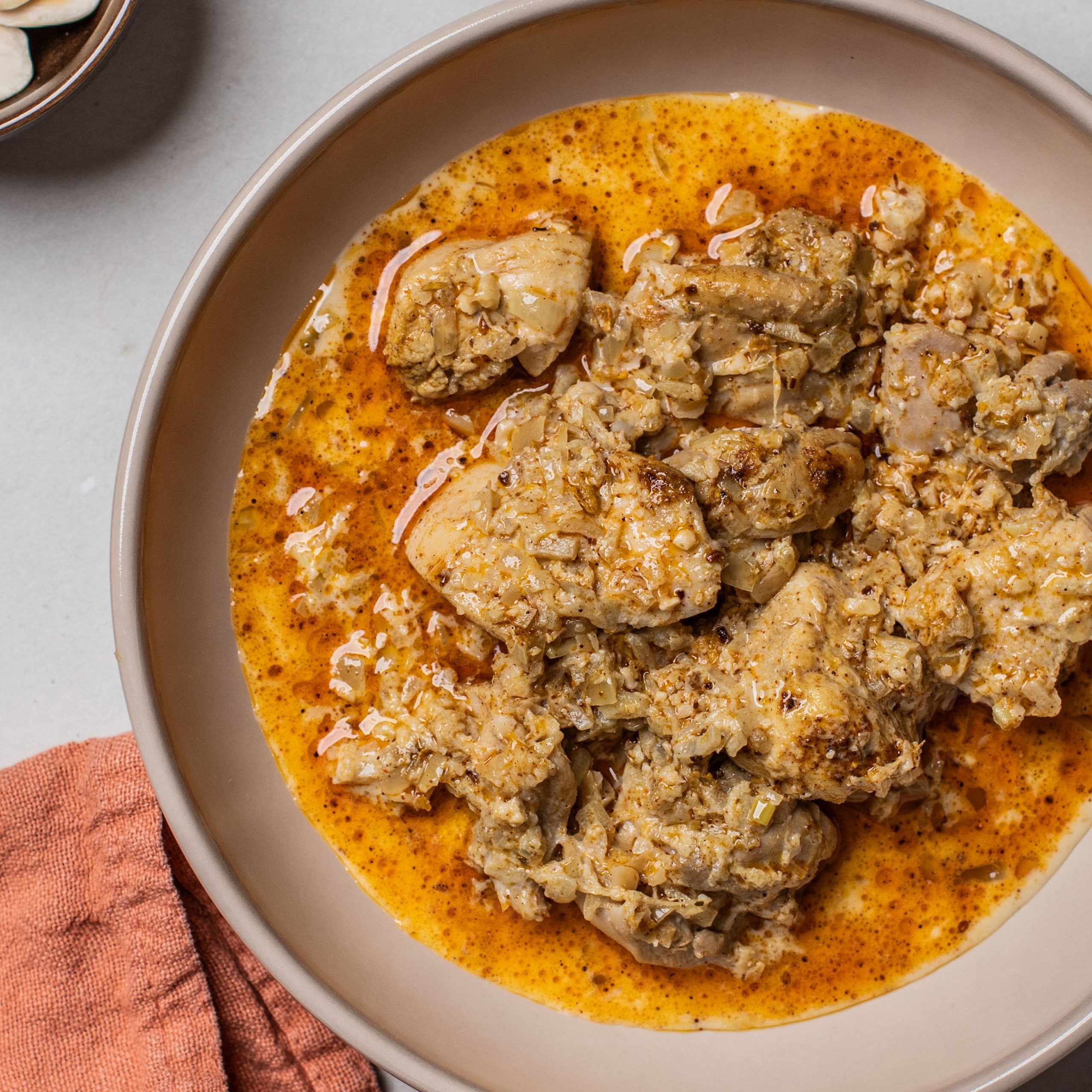 Chicken White Karahi
Breast diced chicken that's cooked in onion and creamy sauce with an added special sauce to make it that extra special.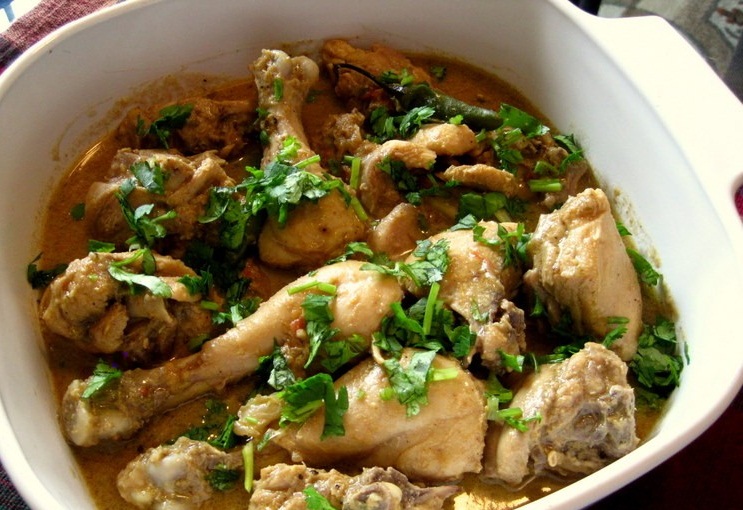 traditional desi Chicken Cheese Handi
Breast diced chicken cooked in onion sauce and freshly ground spices. Not only is the aromatic flavor so enchanting but it also tastes just as good as it smells!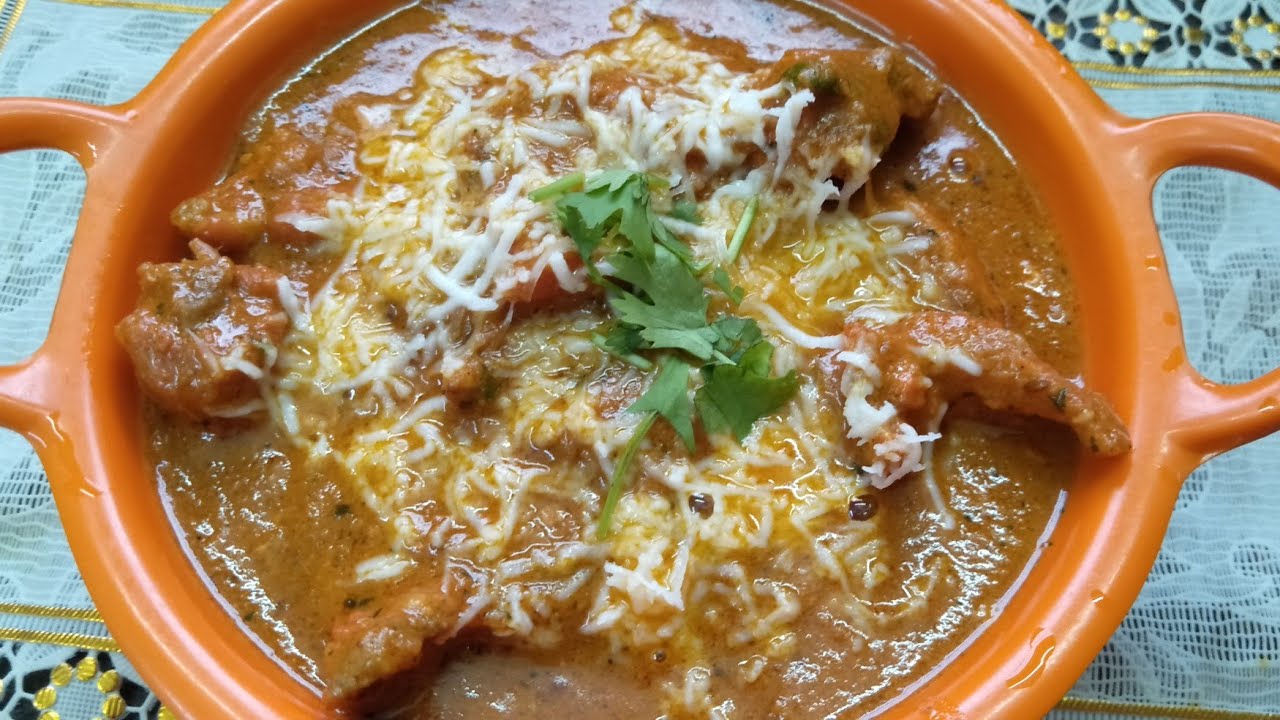 traditional desi Ziyka special
Breast-diced chicken cooked in almond puree, yogurt, and spices. This special is bound to make you come back more.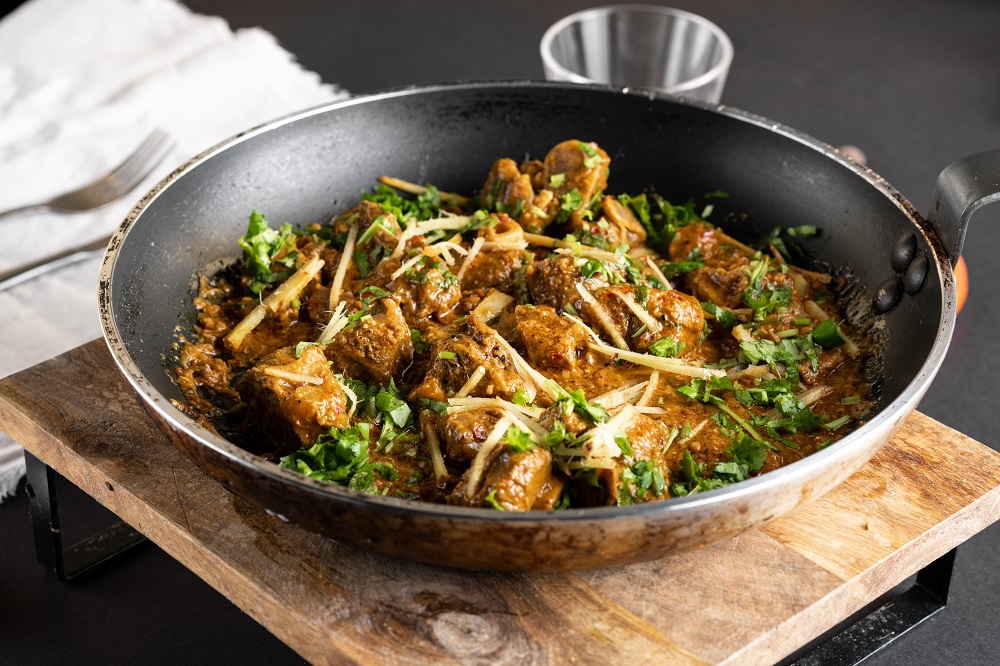 Chicken Kebab Masala
BBQ Chicken Kebabs cooked in the clay oven for a toasty flavor and toasted with onions and capsicums. The true BBQ experience.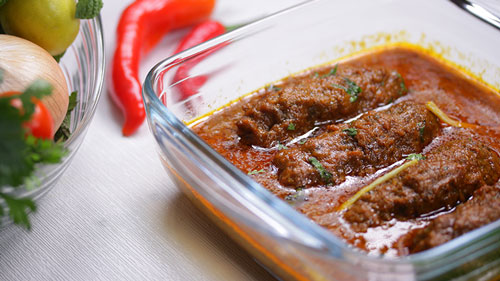 traditional desi Chicken Tikka Masala
BBQ Chicken marinated overnight becomes juicy and tender. It is then cooked in tomato and onion-based sauce with traditional herbs and capsicums.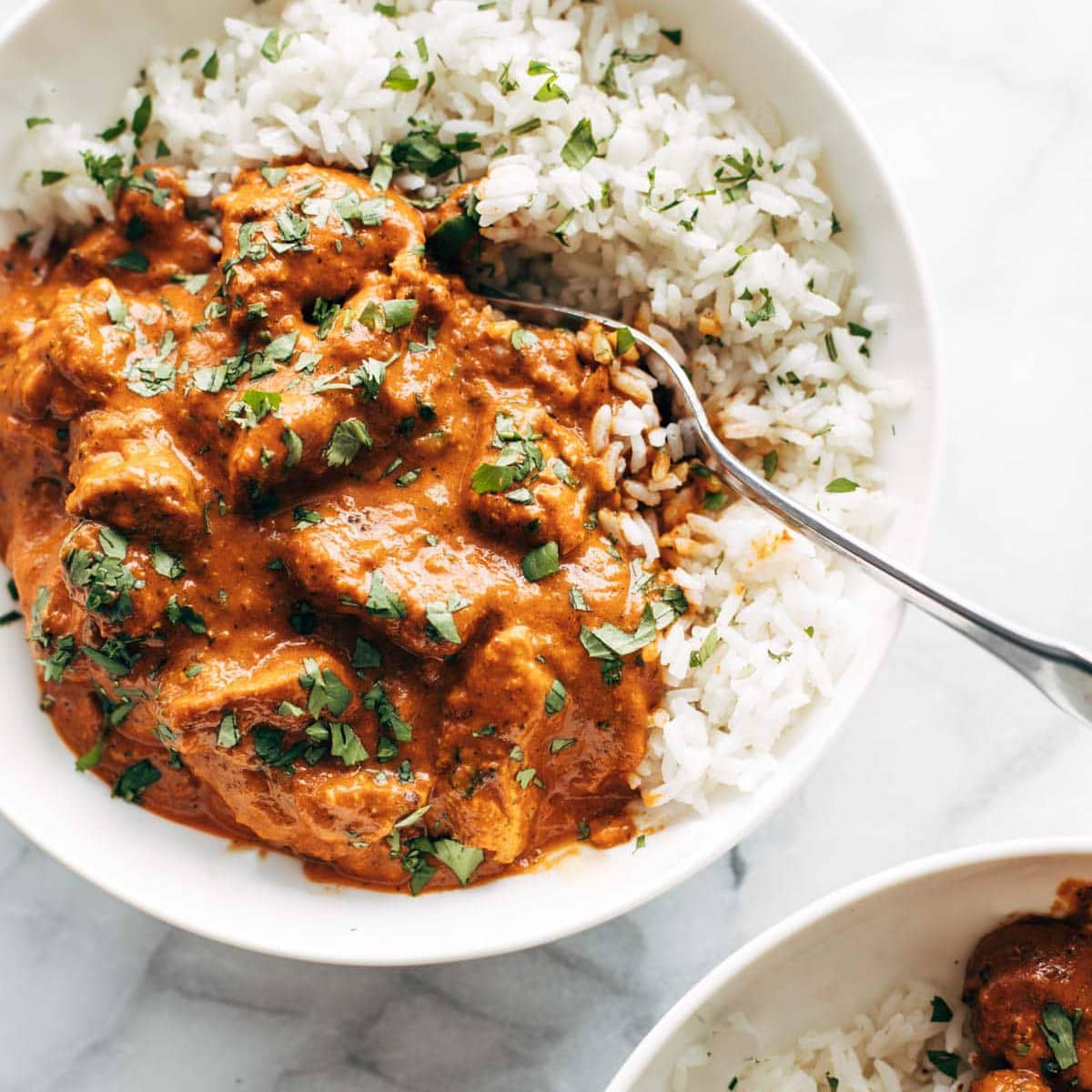 Chicken Jalfrezi
Boneless chicken cooked with capsicums and onions with the famous Manchurian sauces.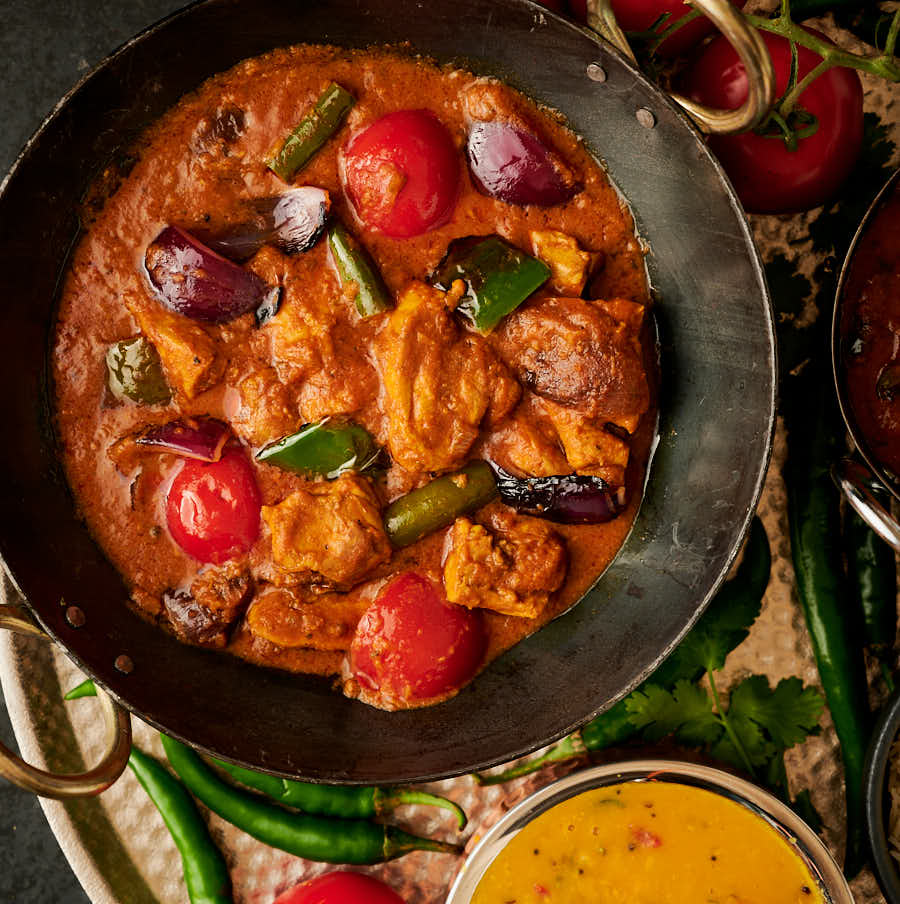 Chicken Ginger
Boneless chicken marinated with ginger and garlic to make it extra juicy and tender and cooked in the chef's special sauce and spices.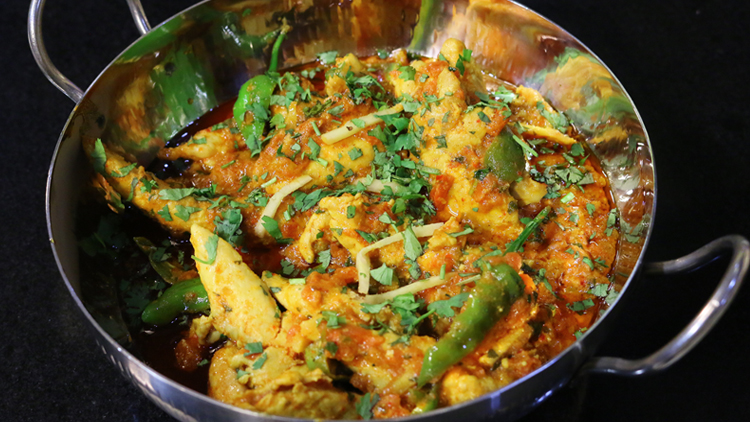 Chicken Madras
Boneless chicken cooked in onion and tomato sauce in traditional spices. A kick of impactful flavors.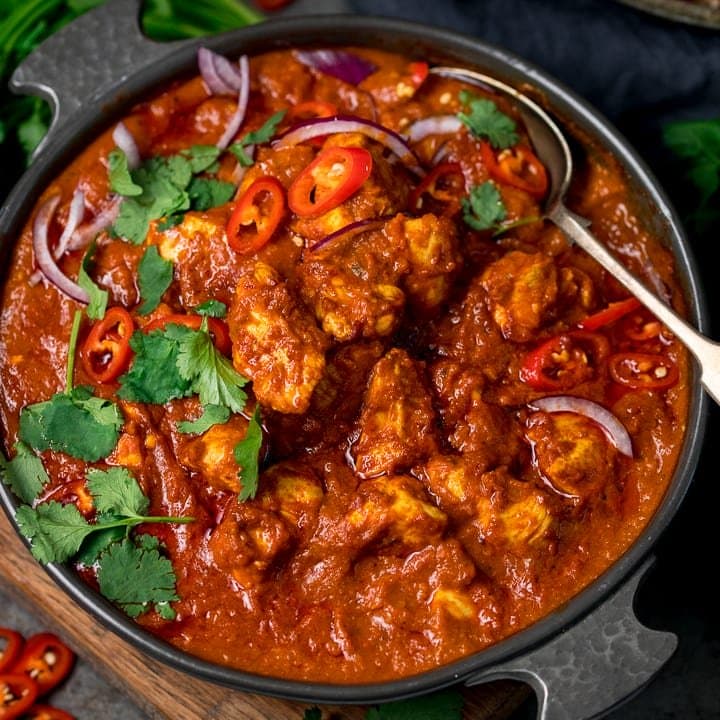 Chicken Palak
Boneless chicken cooked in a light creamy sauce with herbs and spices. The light creamy sauce makes this dish perfect for children.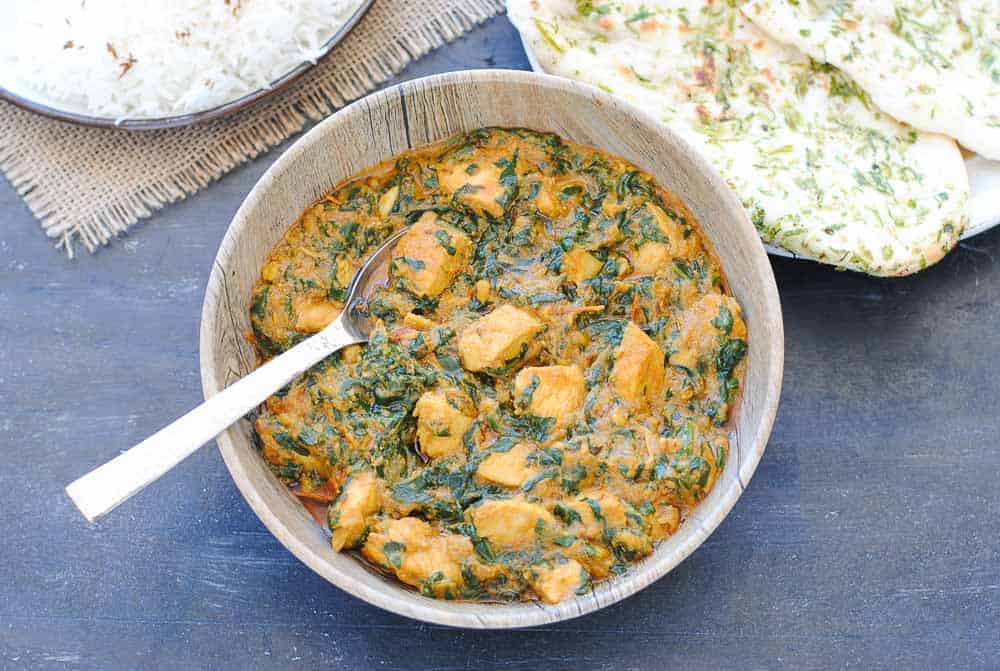 Chicken Achari
Delicious Boneless chicken stewed in a special mixture of spices and pickles, for that extra kick of sourness.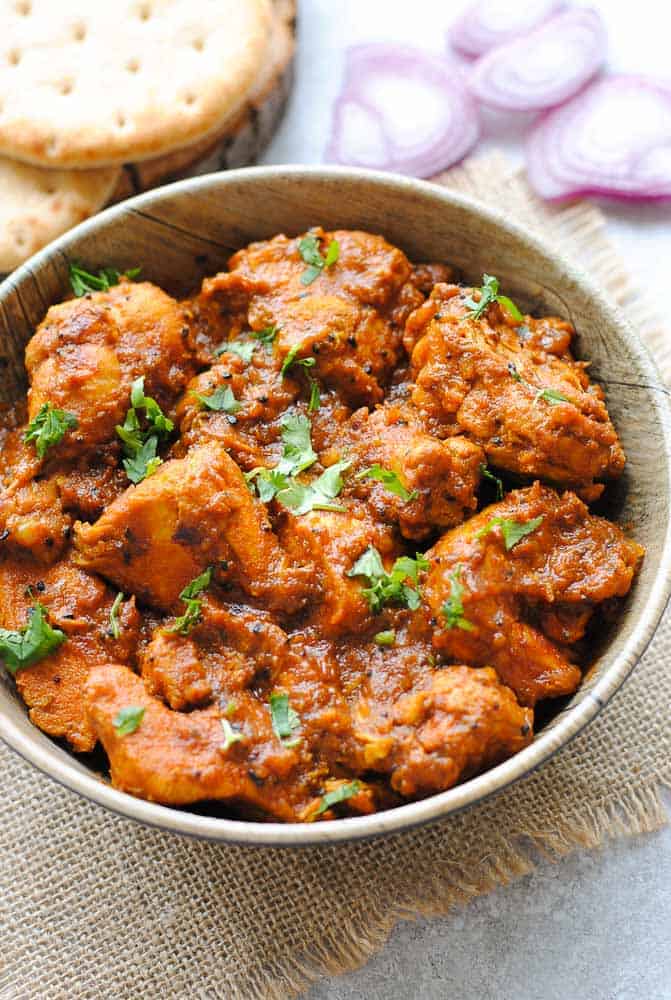 Chicken Manchurian
Fried battered chicken with onions and capsicums cooked in Manchurian spices.  A kick of impactful flavors.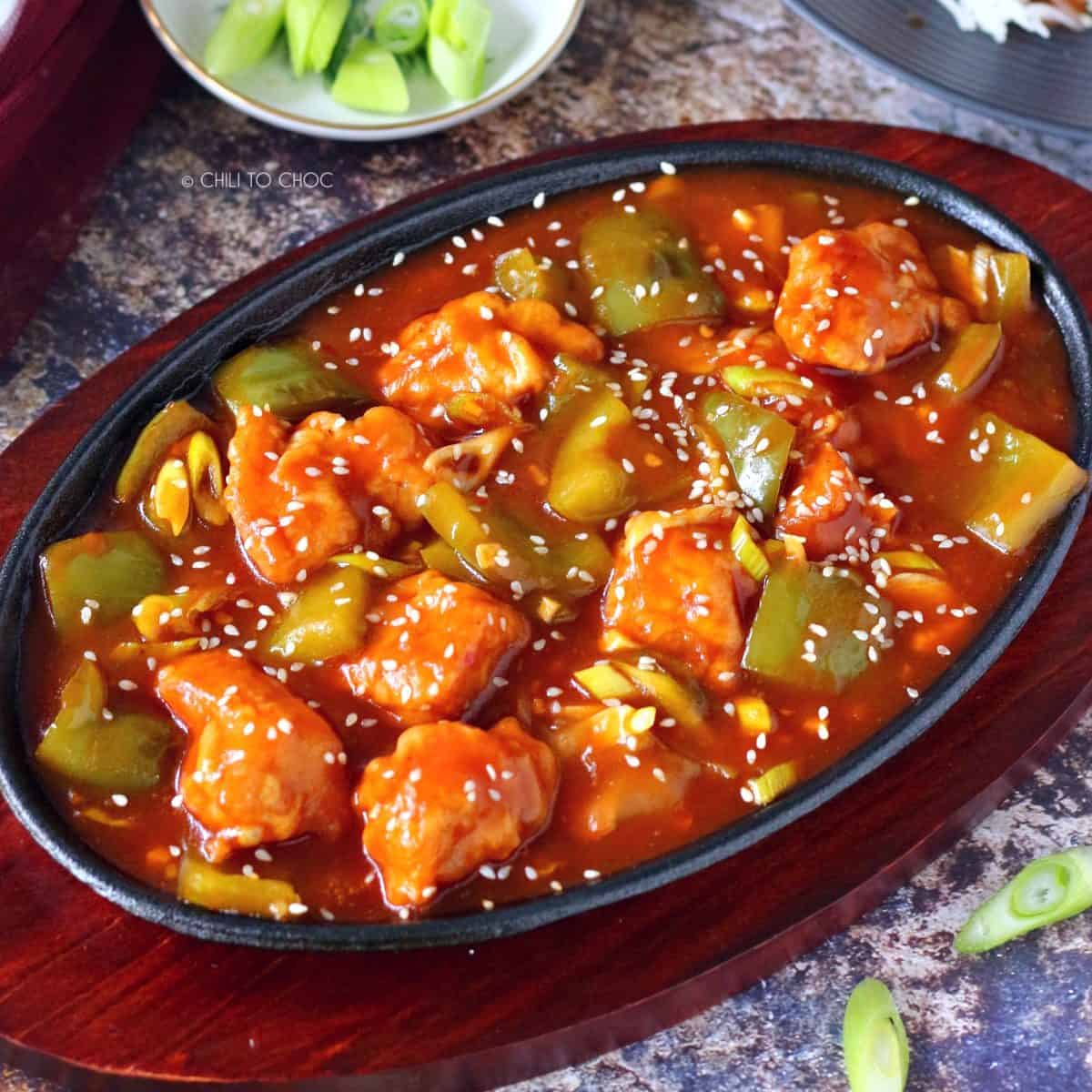 Chicken Handi
Boneless chicken stewed in an onion and tomato-based sauce with chef added spices to make it more traditional.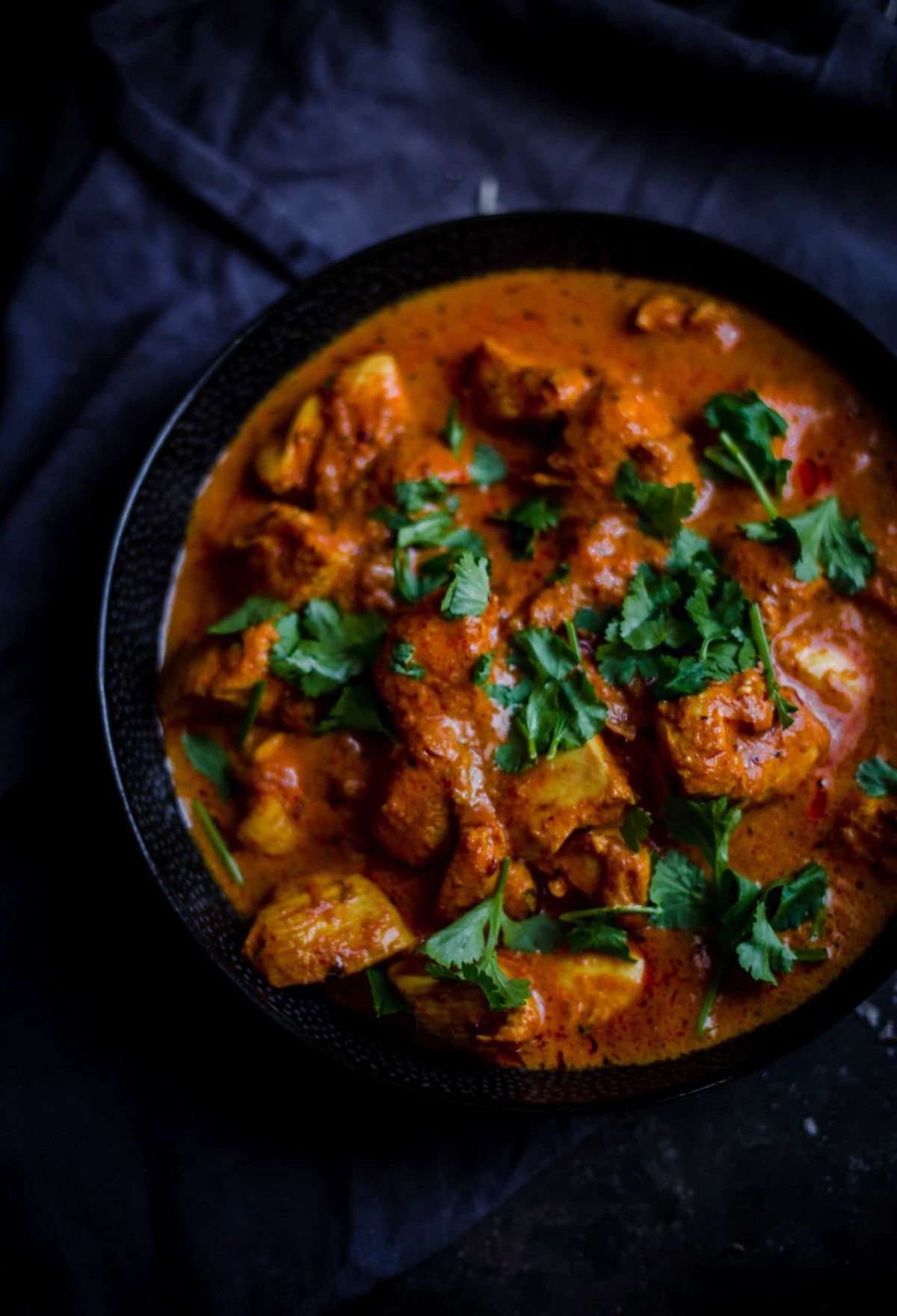 Chicken Korma
Boneless chicken cooked with spices in almond sauce and garnished with roasted cashews. A delicious and juicy gravy with soft and tender chicken just for you.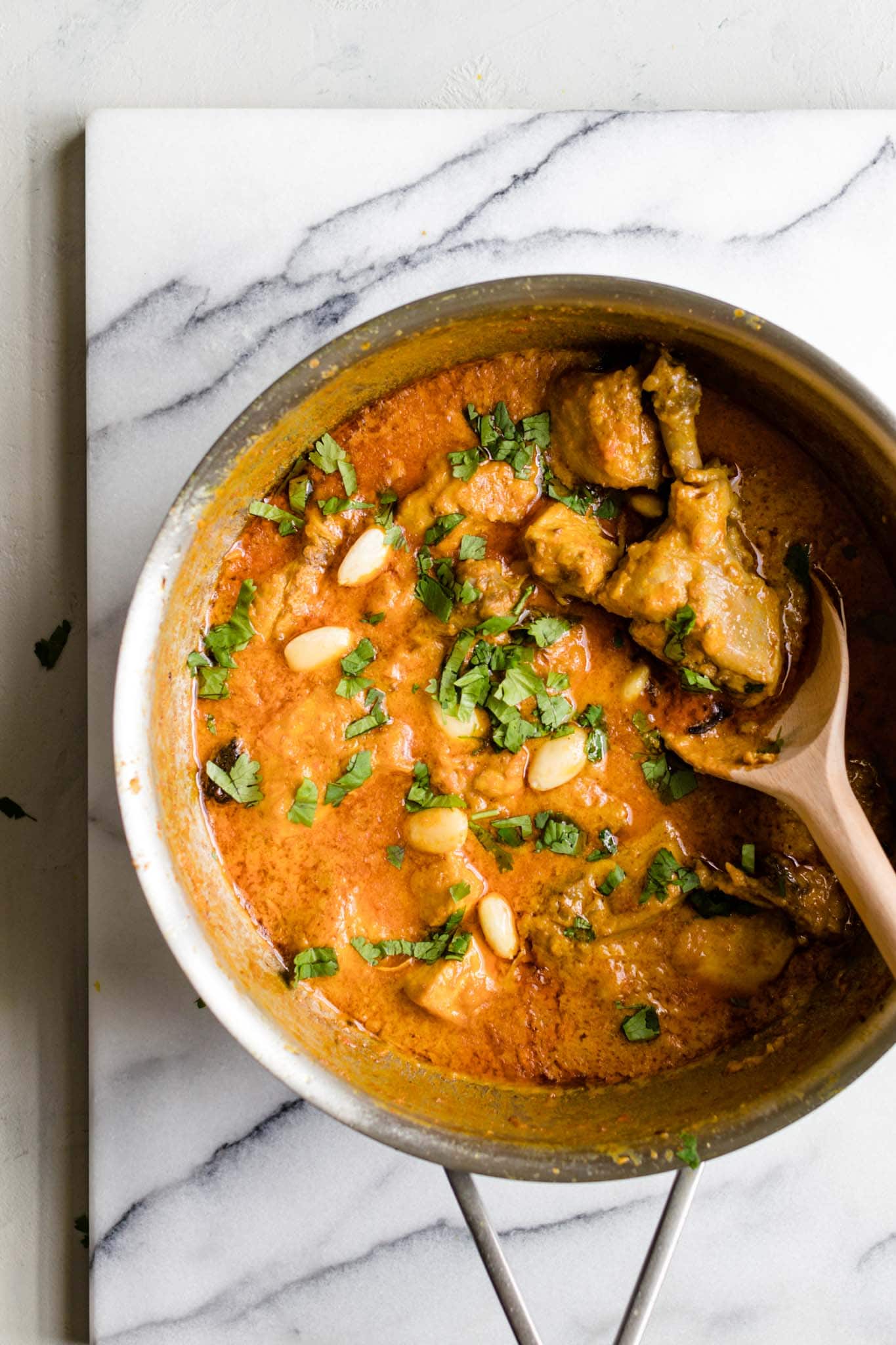 Butter chicken
Chicken cooked in makhani sauce, cashew nuts, and fresh cream with spices. This butter chicken is exactly as the name suggests, soft, tender and juicy chicken just like butter cooked in delicious spices.